Thank you for your interest in ordering plans from Stevenson Projects — And if you're still considering ordering, please do! We are confident that you'll have a wonderful adventure building one of our projects, as many thousands of builders before you have!
On this page you can read the details about ordering from us by mail or telephone, as well as ordering by PayPal, which is the easiest and best way to order our plans, we think. If you wish to order by credit card and do not have a PayPal account, you can still use the PayPal ordering links and check out as a guest (without opening or having an account!)
If you have a PayPal order started, you can click on the link to the right to View Your Cart and Check Out.

If you still need to choose your plans, please click on the Projects link at the top of the page and find the plans you want to build, click on the Add To Cart button on each page, and get started building soon!
More Details About Ordering Plans and Shipping Costs:
All plans and video package prices include First Class or Priority Mail Postage in the U.S. Orders going to foreign destinations need to include an additional shipping cost for Global Priority Mail delivery. Please use the chart below to determine how much you need to add to your order.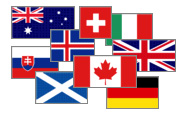 International Shipping Costs:
As noted elsewhere, the plans and DVD Packages all include postage for the US. There is, however, an additional Shipping Charge which customers ordering plans from all other countries should add to their order. This applies to the whole order, not per plan; just add the amount to the right to your order.
Thank you for ordering! Please send photos when you build your projects!
NOTE: Due to a great increase in plans and DVD Package shipments going "missing" in certain countries, we will be refunding orders from countries which are repeatedly "losing" mail. We will refund orders wih PayPal. Unfortunately, we can't just block orders, so we'll have to just refund them. If your order is refunded, and you still wish to try the postal system in your country, we will ship via a more expensive method with greater chance of success.

We are sorry to exclude certain countries, but that's unfortunately how it is...

ALSO: We are adding some of the Stevenson Projects Ordering Information from twenty years ago back to this page. Some caveats need to be reinstated (or perhaps restated...)

We apologise if we come across as archaic or eccentric, but as far as this aspect of our company is concerned, we are! Most of our plans are 30 to 40 years old, and reflect a different era. When they were originally drawn up, they were very suitable for beginner-builders (and we have had hundred and hundreds of first-time-builders complete our projects successfully!) In recent years, however, people are less used to working with their hands and solving problems. With that in mind, we must now — and VERY regretfully! — state that these projects require some basic knowledge of working with tools and building things, and an ability to solve problems as they appear. Those of you who are capable, intelligent, and have a good attitude (as our builders almost universally seem to be!) will likely be able to complete these projects, just as you have for decades! As always, if you receive your plans and find them to be not what you were expecting, we will continue to take them back for a full refund, as we always have!

In recent years, we have begun to have requests for PDF versions of our plans. I'm afraid we only sell printed versions, and in most cases, there IS NO digital version (don't forget: these plans were done 30-40 years ago, before digital publishing was so commonplace!)

All of our plans are in English measurements, and English language. Once again, when they were drawn up for the US market in the '70's and '80's, those were the principle language and measurement system of almost ALL of our customers. In recent years, a far greater portion of our customers are from other countries, which is wondeful. However we're sorry, but the plans are the way they are.

Please note that there are a few more notes about ordering further down this page...

Sail Sets!
We have very nice Dacron Sail Sets for the Weekender, Super Skipjack, and Vacationer (and the Pocket Cruiser soon!) and they really finish off a boat well. Click Here to read about them!

Due to the variations in shipping costs, we ask you contact us directly to order a Sail Set. Thanks!

How to Order (if not by PayPal above):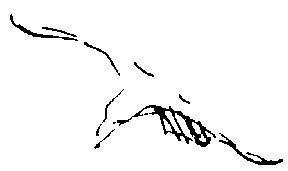 By E-Mail:
E-Mail us and let us know which plans you want. Include your Mailing Address, a telephone number or your E-Mail (in case we need to reach you), and your credit card information (Acct. Number, Expiration Date, Name, Security Code). Feel free to include comments and questions. We try to acknowledge E-Mail orders as quickly as we can. Those of you worrying about your credit card information being intercepted in transit have a couple of options: You can split your number into a couple of separate e-mails, you can send the numbers via fax or telephone and e-mail us the other information so we get it clearly, or you can order via the secure PayPal cart above.
By Mail:
Send us a Cheque, Money Order, or your Credit Card information, telephone number and/or E-Mail, and a list of the plans you would like. Please use the mailing address at the right, and feel free to send questions and photos of your project to this address also.

Our address:

Stevenson Projects

10366 Roselle St. Ste. D

San Diego, CA 92121
By Telephone:
Our telephone number is 858-625-0899. Call and let us know which plans you're interested in. We will need all of the same information as above for Mail or E-Mail orders: Credit Caard information, the mailing address you would like the plans shipped to, and a telephone number and/or E-Mail where we can reach you if we have any questions about your order. We may be out of the office and in the shop, so please leave a message if you miss us!
---
---
Prices quoted are in U.S. funds. International orders note: We do not accept bank transfers to our account, so don't ask for our account information. We will consider interesting trades, but seldom receive trade offers, more's the pity.As always, if you're not pleased with the plans you receive, we will give you a refund, or exchange them. Just send them back to us with a note as to your name, address, etc. so we can make sure you get your refund. A copy of your PayPal receipt is perfect!Orders should be returned in the condition and manner in which you received them, or else we may not be able to give you full credit (we're pretty understanding, but please don't send the plans back mangled...)

Your plans will be processed and shipped as quickly as possible, but you should allow at least two to four weeks for delivery in the US (most people receive their plans around two weeks after they order). International orders should expect three to four weeks delivery.We know you're anxious to get underweigh, so we'll do our best to get your project rolling a.s.a.p., given the limitations of a small family business. Keep in mind that we do sometimes run out of plans and/or DVDs, so prices, specifications, and availability are subject to change without prior warning (although we do try to let everyone know what's happening if we can).Order processing is usually done on a once-a-week basis, but may go to once-every-two-weeks during the slow season. If we get a bunch of orders, we'll do a batch early, so go ahead and send yours in; it'll help speed everybody up! We make an honest effort to get everybody's plans out quickly, as we know how it is to sit around waiting for mail orders (but isn't the anticipation part of the fun of mail-order?)We have highlighted the line above as some of our customers are not taking this information to heart. They are still under the assumption that we operate on a scale closer to Amazon.com or Victoria's Secret.com. This is not the case: We're small enough that it's just not possible for people to get their orders instantly. (BUT WE TRY!)We also try to be better about getting to orders than our old friends at the Abiogenetic Motorcyle Shop; a very intimidating biker shop from the 1970's where hand-lettered signs proclaimed that service was contingent on customer attitude and enjoined one to not even think of leaning on the counter! They did have the only local BSA parts though, so one had to slink in, hat-in-hand once in awhile whether you liked it or not. We like to think our attitudes are less intimidating by far! Please do try to remember that we've been selling these plans for well over a third of a century now, far before there were home computers or the internet to speed things up. We try our best to make sure you get your plans quickly, and pestering us doesn't help...Due to the fact that for over 25 years the plans part of Stevenson Projects has been a smaller aspect of our family's business, and the time we have available to devote to each aspect of our business is limited, we will not be able to spend as much time answering questions as we have in the past. That said, we do try to get back to people in a timely fashion, and email is your best method of reaching us, by far!As always, we reserve the right to refuse or cancel orders at our discretion. I guess a little of the Abiogenetic rubbed off after all!All images and content on all pages on this website are Copyright Stevenson Projects, unless otherwise noted!
A few details about ordering from Stevenson Projects: